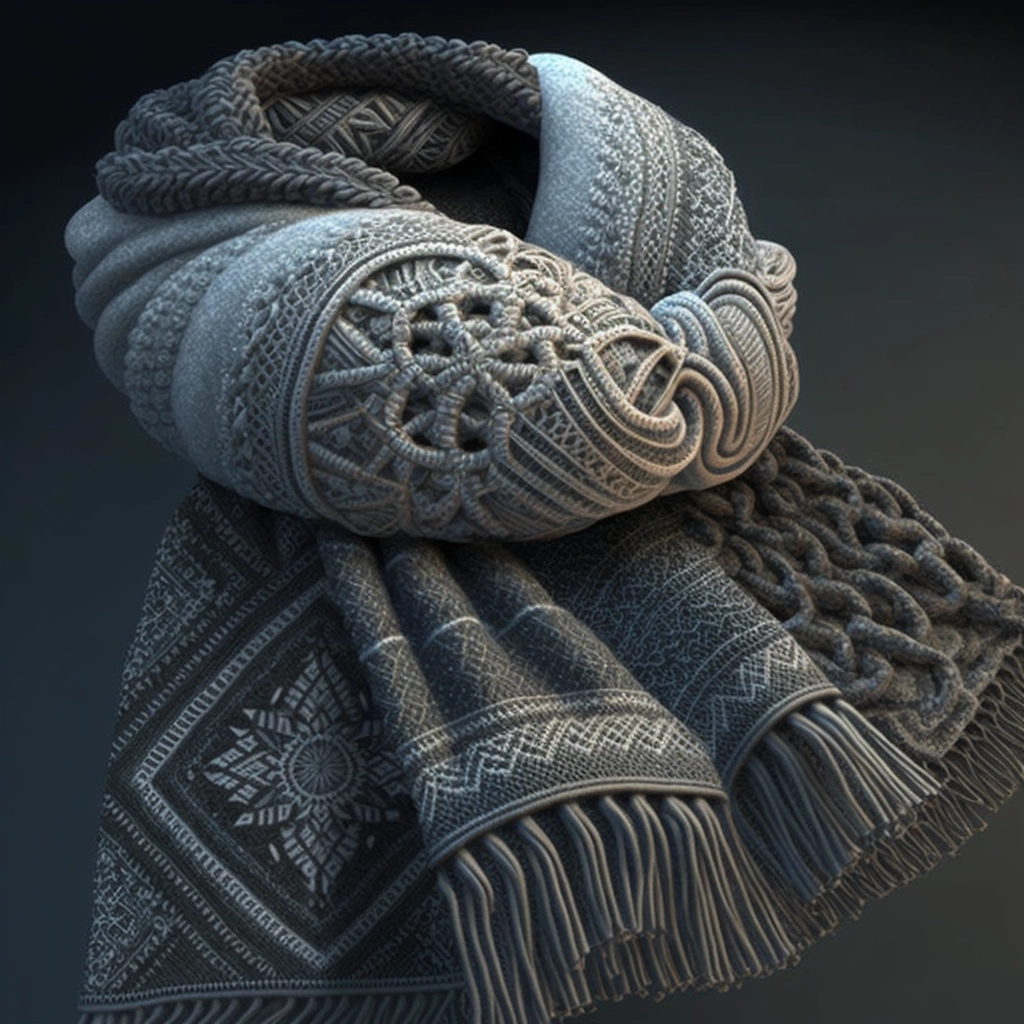 With the joy brought on by Christmas, the winter season has arrived too. You might be preparing for the winter and the celebrations this holiday season. Warm clothes have already appeared in the market. It is a very tough job to stay warm and also look good in this cold winter.
Well, you may want to be packed in warm outfits but still not want to look stuffed like a panda. Many people have started to look for good-looking winter outfits like jackets, high necks, sweaters, coats and many more. But the significance of the fascinating winter accessory muffler is underestimated.
In addition to keeping our necks warm in the cold, the muffler also acts like a cherry on top of the cake in your winter looks for both males and females. Dress your shoulder with the good-looking woolen mufflers to enhance your winter looks. 
In this article today, we will learn more about mufflers and discuss the best woolen mufflers for this winter.
Why Buy A Woolen Muffler?
A muffler is a winter garment used to cover your neck in the cold of the winter. It is also used for stylish and elegant looks for both males and females. There are various stupid things society wants you to do, but buying a muffler is not one.
So, some of the important benefits of wearing a muffler are listed below.
Muffler adds class to your attire. It gives an elegant look to your winter outfit.
It helps keep your ears, neck, chest and shoulder warm in winter.
It protects your skin as it saves you from getting sunburned.
It is affordable. You can get good-looking and super comfy mufflers at an affordable price.
Also, the comfort these mufflers provide is one of the benefits of wearing a muffler.
They are suitable for everyone, whether you are male or female, young or old, kid or adult. They are made for every human.
They are evergreen pieces of clothing. They are never outdated and are always on trend.
Another surprising but true fact about woolen mufflers is that they can help relieve neck pain. Yes, seriously. Tying a muffler keeps your neck muscle firm and makes it stay in good posture.
So, these are the benefits of wearing a woolen muffler in winter. You can get good quality woolen mufflers from Woolmandu that are proudly made in Nepal. 
Now, let us discuss some of the best woolen mufflers for this winter available at Woolmandu.
Best Woolen Mufflers For This Winter
To help you buy the best woolen muffler for winter, we have selected some best quality woolen mufflers. They are made with 100% pure wool to provide class and warmth in the upcoming cold winter. 
In addition to providing that woolen warmth, they also add an element to your winter attire. Be it with casual winter wear or with formal suits and blazers, they suit everything and everyone. 
So, these are the best woolen mufflers for women and men in Nepal.
Woolmandu Plain Grey Muffler
The first one on the list is Woolmandu plain grey muffler. This plain grey muffler is made of 100% wool, which looks good and provides warmth in the cold. Since it is 200 cm long and 20 cm wide, it fits perfectly in your neck. It is grey in colour and blends perfectly with any of your outfits.
The flexibility to hand wash or machine wash this woolen muffler and flat dry it in the shade makes it one of the best. It has been manufactured with sustainability, and thus, can be recycled. It is made in Nepal, so you can wear it with pride. 
Click Here To Purchase This Muffler
Woolmandu Plain Charcoal Muffler
The second one is Woolmandu plain charcoal muffler. This charcoal muffler is made up of 100% wool and eco-friendly materials. It is charcoal in colour and goes well with any of your attires. It fits all outfits as it is 200 cm long and 20 cm wide. 
The charcoal muffler looks elegant and fits well with formal blazers and cardigans. It can be hand washed with cold water or machine washed in delicate mode. It is made with sustainable material and can be recycled.
While using this muffler, you will also be supporting the Made in Nepal movement.
Click Here To Buy This Muffler
Woolmandu Plain Brown Muffler
The plain woolen muffler is also available in a darker brown colour. It has an elegant, classy look and goes well with formal suits and jackets. It can also be worn with casual attire. 
The dark woolen muffler absorbs heat and provides warmth in the winter cold. You can tie it for a firm grip and warmth around the neck. It also helps you maintain posture. That's why the Woolmandu plain brown muffler is the perfect muffler for winter this year.
Click Here To Buy This Muffler
What Makes Woolmandu Muffler The Best?
You can buy a muffler anywhere in Nepal. From the old wholesale stores in Asan to shiny showrooms in malls, from shady Facebook sellers to e-commerce platforms. But buying the perfect one is not easy. 
Most on the market are cheap quality products imported from China or India and do not meet expectations. They are sold for more than their worth, but they don't have the quality you want.
Some are just poorly finished, and others are not that good. We all know the struggle of buying a woolen item. So, unless you decide to knit one for yourself, it is difficult to buy a perfect woolen muffler.
And this is where Woolmandu comes in. Woolmandu makes quality handmade woolen mufflers that don't just look cool but also feel nice. They are super durable and made up of pure wool. And the best part? They are made in Nepal. 
So, you can wear the best quality mufflers with pride. You will not just do a favour to your neck but also contribute to the national economy by discouraging imported products and supporting the local industry.
Now, let's look at what makes Woolmandu mufflers the best choice. Shall we?
1. Quality
The Woolmandu mufflers have exceptional quality. They are made of 100% wool and have the perfect softness and warmth. They are well-finished and look elegant when worn.
2. Value For Money
The Woolmandu woolen mufflers are well-priced. You will get great value for the price charged. Compared to the mufflers available in the market, Woolmandu provides better quality for a lesser price tag. 
3. Made In Nepal
Another great thing about the Woolmandu mufflers is that they are Made in Nepal. They can substitute the cheap quality imported products that are not just a scam for your wallet but also a huge burden to the economy. 
So, by buying a Woolmandu muffler, you are also supporting made-in-Nepal products. So don't just wear a muffler; wear it with pride.
4. Exported Worldwide
The woolen mufflers and other products from Woolmandu are not just available in Nepal but also have demand internationally. They are exported to the US, the UK, Australia, Canada, New Zealand and other European countries. Woolmandu ensures its products have the best quality wool to create a recurring customer base. 
With these amazing qualities, it must be a no-brainer now that the Woolmandu mufflers are one of the best you can buy in Nepal, which are also priced very appropriately to not hurt your wallet. So, you should hurry up and add these to your winter shopping list. 
Final Words
In this article, we discussed the situation and price of woolen mufflers in Nepal and provided our honest opinion about the best woolen muffler for this winter. 
Mufflers are go-to accessories for many people in the winter season. They add class and warmth to our winter attire. Their availability and affordability is also major factor in people using mufflers to elevate their looks without spending a hefty sum of money.
Woolmandu woolen mufflers are the best choice when it comes to woolen mufflers in Nepal. The quality is exceptional, as 100% pure wool is used to knit the mufflers. This makes a huge difference in the product's looks and warmth. 
Plus, they are made in Nepal, providing employment to people and substituting the expensive imported mufflers but lag behind in terms of quality. Also, the Woolmandu woolen mufflers are priced very reasonably. 
So, what can be better than using a perfect muffler made in Nepal and is the best value for your hard-earned money?
We hope you liked our elaboration about the woolen mufflers available in the Nepali market and the best woolen mufflers selected for you this winter, 2023.