Article By: Gaurav Dhakal
Along with Christmas and holidays, winter has arrived too. You may have already felt the chills in the mornings and evenings. And as winter approaches, so does the need for warm clothes. Having warm clothes like sweaters and mufflers offers various benefits. You may want to prepare for the cool winter days by getting some warm winter clothes. Most people go for big and bulky down jackets, but sweaters are often underrated. They don't look bulky like down jackets but are no less in providing you warmth and comfort. 
Woollen sweaters come in various designs and patterns. They are suitable for every age group and both males and females. To add more, they are super durable, so you can wear them for years. They are also affordable compared to other winter products.
And to help you know more about their affordability and availability, we have come up with this article about- Woolen Sweaters in Nepal: Everything You Need to Know.
Why Woolen Sweaters?
Before we move forward, it is important to understand the reasons to buy a woollen sweater. There are several advantages that you can count on when buying a woollen sweater. Let's have a detailed look at them below:
1. They Are Warm
It is not any surprise that the woollen sweaters are warm. They are obviously meant to be as they provide warmth and comfort to your body due to their special fabrics that absorb heat and can store it for some time. They are a great chest guard to protect you from the cool breeze in the winter mornings. 
If you ride a two-wheeler, it becomes even more important for you to wear a woollen sweater inside, maybe a windcheater. So, make sure you wear woollen sweaters to protect yourself from getting cold this winter.
2. They Look Cool
Secondly, woollen sweaters are super fashionable as well. They come in various designs, colours, and patterns to suit your taste. The woollen sweaters add that classic formal look to your outfit, which can never go wrong.
They look great on both men and women and can match a variety of winter clothing. You can wear them alone, by layering them with other clothes and so on. There is so much you can do with them.
3. They Last Long
Now let me tell you another fantastic fact, woollen sweaters are also super durable. Since wool is a thick and strong fabric, woollen sweaters last for many years.
You can wear them every day without worrying about the quality getting degraded. They last long and can be a great daily driver. They can withstand the time to give you company in several winters.
So, you should definitely go for a woollen sweater for this winter if you are into buying quality stuff.
4. Affordable
Another great thing about woollen sweaters is that they are super affordable. They look cool, but they aren't expensive, even if they look like they are. You should be able to get a decent one for just a couple of bucks.
Yes, there is a risk of getting a bad deal if you don't have proper knowledge, but that's what this article aims to ease for you. And to top it off, Woolmandu has some of the best quality woollen sweaters available at a very affordable rate. You can check them out here.
5. Inclusiveness
The woollen sweaters are for everyone. There are woollen sweaters for men, and there are woollen sweaters for ladies as well. They are also available for a diverse age group. From kids to the elderly, everyone can wear these beauties.
Different designs, patterns, colours, and even customisation are available to cater to a wide range of people. So yeah, the woollen sweater is inclusive.
6. Comfort
The softness of wool makes the sweaters feel comforting. The woollen sweaters are a super comfortable piece of clothing.
The wool fabric provides warmth but doesn't hurt your skin. They are soft and fluffy to make you feel like you are inside a cocoon. And who doesn't like to be cuddled in a soft cocoon?
7. Evergreen
The woollen sweaters are evergreen outfits and are always on trend. They are super fashionable, so you don't need to worry about fitting in with the present-day trends. They were on the trend centuries ago, are at present, and will be on trend in the future as well. 
So, now that we have discussed the benefits of woollen sweaters, you might be now wondering about the price and availability of woollen sweaters in Nepal. Don't worry about that as well because we have got you covered. We will guide you through the market of woollen sweaters in Nepal. Now, Let's get started.
Woollen Sweaters in Nepal
Woollen sweaters, being one of the high-demand winter attires, are widely available in the Nepali market. From the nooks of crowded markets like Asan Bazaar to fancy shopping complexes. There is a variety of quality available here, and of course, the pricing varies a lot as well.
But we all know the hassle of entering the crowded markets. The noise, and scarcity of parking spaces, are just a few turn-offs. And if you are claustrophobic like me, Oh boy! You will have a special urge to exit the market ASAP and never come back.
In such a scenario, finding the perfect woollen sweater at an affordable price is difficult.
And this is when technology comes in. Nowadays, we do almost every chore online, from paying electricity bills online to doing taxes to shopping for groceries. So, why not buy sweaters in online too?
Buying clothes online can also be a great help to our busy life. But we aren't still sure about buying clothes on the internet. This might be because of many scams that are happening nowadays. You may miss feeling the textile in your hands to judge the quality.
Yes, you may also encounter some bad-quality products if you are ignorant while ordering. You need to make sure the seller has positive feedback, check the reviews, and so on. However, you will get quality products online and also at an affordable price, so there's not much to worry about.
You must be wondering where you can get the best deals on woollen sweaters in Nepal. Thus, to help you with all that, we have something that will help you find the right woollen sweater at the right price. Now, let's find that out.
Woolmandu's Perfect Woolen Sweaters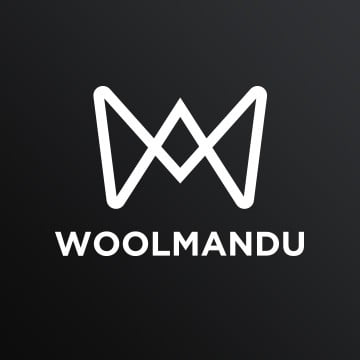 Woolmandu is Nepal's homegrown brand that makes good quality woollen products. We use 100% pure wool to make our products. The products are priced reasonably so that your pockets won't get hurt. 
You can get decent woollen sweaters at affordable rates. They are made in Nepal, utilising homegrown resources and giving employment to the locals. The products are so good that they are even exported abroad. Woolmandu products are loved in Australia, New Zealand and several European and western countries. Woolmandu has a great collection of woollen sweaters for women and men.
In the Nepali market, you can get good quality pure woollen sweaters starting anywhere from Rs. 3000, which may go a lot higher depending upon the quality and the seller. But if you want the best value for your money, Woolmandu has some really good woollen sweaters at the best price. You can get yourself a good pair starting from just Rs. 2000.
However, the cost increases to $ 80-90 if you're looking to order these sweaters overseas. But don't worry, as we even have a winter offer going on with a 13% discount on woollen sweaters and additional discounts in Nepal if you pay from Khalti or Esewa. Ergo, don't miss this opportunity and grab the best deals in this offer.
So Click Here to Check Them Out.
Final Words
In this article, we discussed the availability and price of woollen sweaters in the Nepali market and provided our honest opinion about the best woollen sweaters for this winter. Woollen sweaters are one of the must-have winter clothing items that everyone should have in their closet. They add class and warmth to our winter attire. They are easily and cheaply available in the market.
In the market, the Woolmandu woollen sweater is the best choice when it comes to buying a woollen sweater in Nepal. The quality is exceptional as they use 100% pure wool to knit these sweaters. This makes a huge difference in the product's looks and warmth.
Plus, they are made in Nepal, providing employment to people and substituting the imported sweaters that are expensive but lag behind in terms of quality. On top of that, the woolmandu woollen sweaters are priced very reasonably, starting from just Rs. 2000, along with a generous 13% off. So, what can be better than using a perfect sweater that is made in Nepal and is the best value for your hard-earned money?
We hope you liked our elaboration about the woollen sweater available in the Nepali market and the products we have selected as the best woollen sweater for this winter.