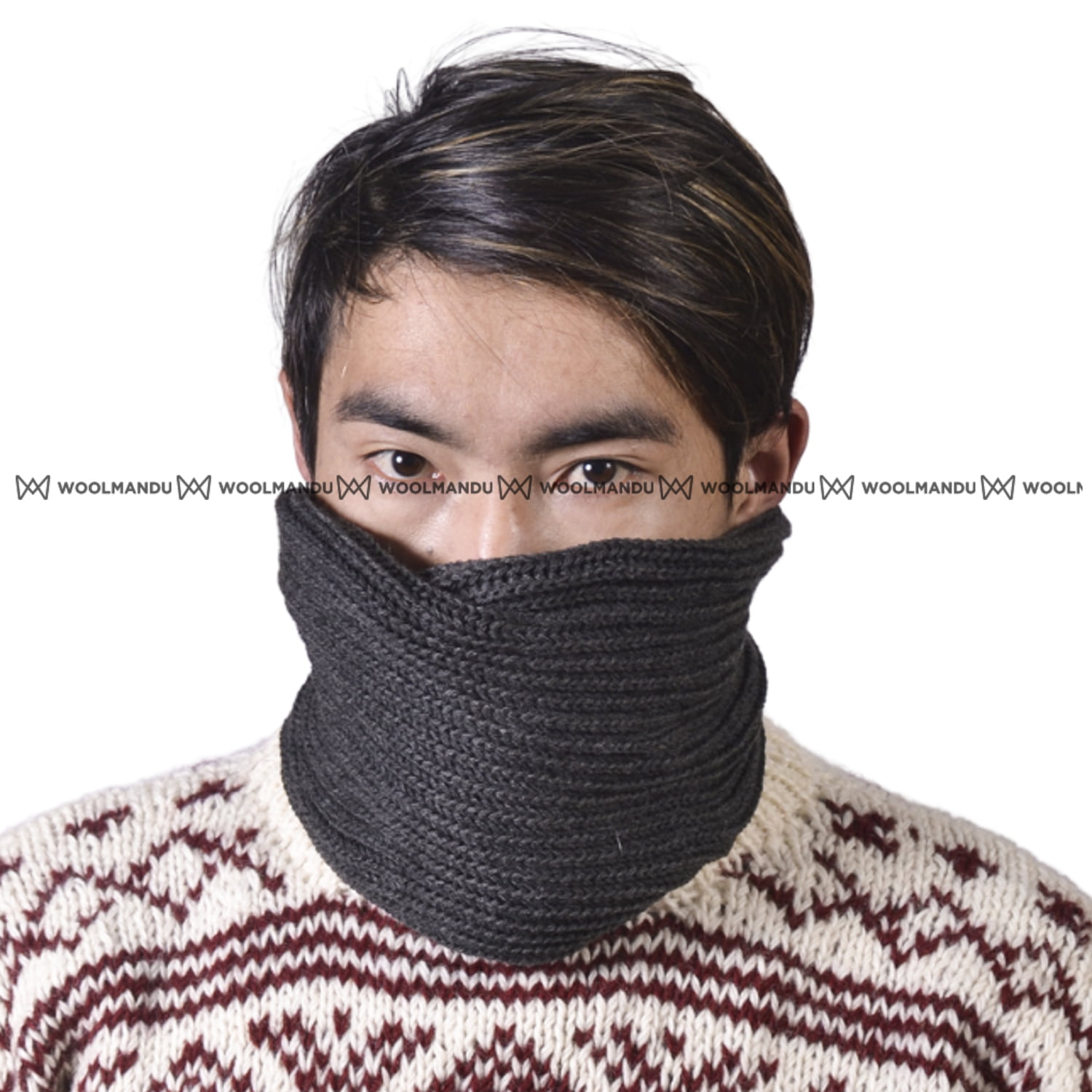 Article By: Gaurav Dhakal
With winter at full intensity, so is the need for warm clothes and accessories. The neck is one of the most vulnerable organs to catch a cold, so it is very important to protect it from the freezing breeze of winter. And neck warmers are one of the popular accessories used to warm necks. But how to style a wool neck warmer? Any ideas?
To put it in simple words, a neck warmer is a piece of clothing worn around the neck for warmth. You might already have heard about it if you are a hiking fanatic, cyclist, or used it in the winter.
People also refer to them as tube scarves. These elasticated tube-like materials are very versatile to the extent that they are even used during expeditions and sports.
The neck warmers bear some moisture-absorbing quality, making them even more helpful, and their fast drying property is also very handy. Also, it is very light and comfortable.
So, in this article, we will discuss neck warmers in detail and also learn how to style a wool neck warmer.
How to Wear a Neck Warmer?
There are endless ways to wear a neck warmer, and each looks more stylish. Not only it has multiple uses, but it also adds a stylish flair to your look. These clothing are beneficiary for all age groups, from children to the elderly.
To buy a neck warmer, you must know how to wear it and stand out from the crowd. So, how to wear a neck warmer?
To be precise and honest, there are no wrong ways of wearing a neck warmer. But there are certain ways of using it to its full potential and styling it uniquely from the crowd.
Let's check them out.
1. As a Neck Warmer
You must be surprised that a neck warmer can be used only as a neck warmer. The most simple way to use a neck warmer is to use it just as a neck warmer.
Keep the neck warmer around your neck but pull it up over your chin and the back of your neck. A great way to protect against windburn, isn't it?
2. As a Scarf
Most of us here often wear scarves during the cold season. Why not give the multifunctional neck warmer a try?
Simply pull the neck warmer scarf over your neck, and boom, there's your effortlessly cool look. Not to forget, it will keep you warm too.
3. As a Bandana
Yes, you read that right, you can wear your neck warmers as Bandana. You can also convert these multifunctional neck warmers into bandanas.
To do so, you must tie a knot in one end of the neck warmer and adjust to fit your head in. Place it over your head like a hat.
Don't forget to check out your new look with your brand-new bandana in the mirror. Don't you look amazing?
4. As a Face Mask
People also use a neck warmer as a face mask. And it is very simple to do. Place the tube scarf on your neck, then pull it up to just below your eyes. And there is your stylish mask ready.
This style is ideal for protecting your face against dirt, dust, rain, or cold. But it isn't ideal in case of a virus outbreak. We highly recommend a surgical mask in such cases.
5. As a Hood
Who wouldn't like staying warm in winter with the cover on their heads? The hood covers most of your head and is excellent for staying warm.
Keep the front of the neck warmer under your chin, and pull the back up to cover your head.
6. As a Balaclava
People like wearing balaclavas during cold weather to keep themselves warm. Aren't you giving it a try?
To convert your neck warmer into a balaclava, the neck warmer should first be converted into a hood, and then take the material under your chin, double it up and pull it up to cover your nose.
7. As a Sun Guard
What about using the multi-purpose neck warmer as a sun guard? Put the neck warmer around your neck and pull the back up and over the back of your head. Boom, there is your sun guard ready.
This works particularly well when worn under a hat or helmet. It will protect your skin from deadly sunburn.
8. As a Headband
This might be a weird one, but trust me; you need to give it a go. We didn't call it multifunctional for no reason.
To change your neck warmer into a headband, roll the neck warmer and wear it around your forehead to keep the sweat out of your eyes. You might want to give it a try while playing sports.
So, if you are bored of the same old look, use the neck warmer as a headband instead.
9. As a Hair Band
We can also use this multifunctional product as a hair band. Begin with a scarf around your neck, then pull it up at the front to push back your hair.
And there is your hairband ready. It works well with either long or short hair. Isn't it just amazing?
10. As a Head Scarf
We already know how to use the neck warmer as a neck scarf. What about using it as a head scarf?
Begin with the hair band look mentioned above, then pull the tube scarf back. How do you look in your new head scarf? This style is perfect for bad hair days.
11. As a Hair Tie
You might not know you can even use the neck warmer as a hair tie. To do this, wrap it around your ponytail just like a scrunchie.
Also, don't forget to check your new look with the hair tie.
12. As a Helmet Liner
Done with hat liner? What about the helmet liner? Same as the hat liner, place your neck warmer inside your helmet this time. Another style to try out!
13. As a Beanie / Cap
People also are seen using neck warmers as a cap or beanies. And it is very common.
To do this, first, grab your neck tube and turn it inside out. Place one tube end on the top of your head, then twist it in the centre at least twice.
Then take the opening above the twist and pull it down over your head. There is your breathable neck warmer cap ready. It will keep you warm and protect you from the cold.
14. As a Sahariane
Sahariane might be one of the most classic ways of wearing a neck warmer.
Turn your neck warmer inside out, and lay it flat over your head with the openings at the front and the back.
Open the top layer of the tube, hold it inside with a hand over your forehead, and with the other hand, pull the top layer down over your head to form a cap shape.
Don't forget to check out your new look on Sahariane.
15. As a Bubble Hat
What about wearing a new fabric bubble hat? Isn't it just cool? To do this, you need to start with a beanie, but tie the loose end of the neck warmer into a big knot instead of pulling it down over your head. The new bubble hat is so warm, isn't it?
16. As a Do Rag
What about using a do-rag and avoiding the sun? A simple do rag pulled over your head and left open at the back means you can protect your neck from the sun. Imagine how cool you would look in your new do-rag.
17. As a Foulard
What about creating some fabulous hairdos with this style? Start with the hairband, and slightly open the back of the neck warmer. Enjoy wearing your new stylish foulard.
Besides all the ways mentioned above, there are many other ways to use a neck warmer. The ways of using the neck warmer and its benefits are endless.
Not to forget, the ways mentioned above are just very few of many. Neck warmer has much more benefits than one can mention. It can be used in sports, during winter, hiking, cycling, and even summer to avoid sunburn and windburn.
Watch This Video To Find More On How To Style A Neck Warmer:
Buying a Neck Warmer in Nepal
Now we all know how to use a neck warmer in different ways. Then why not give it a try? This multi-purpose product is worth every penny.
Neck warmers are widely available in various markets in Nepal. But good quality at an affordable price? That seems like a silly expectation. However, Woolmandu has turned this fairytale into reality.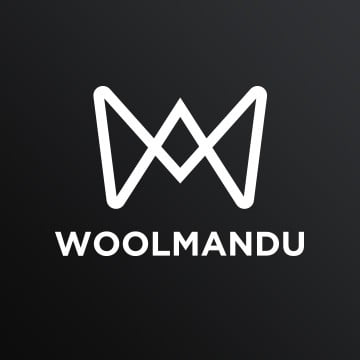 Woolmandu is an online shopping site for clothing items that provide quality woolen clothes at an affordable price. We provide this multifunctional product at an affordable price.
Click Here To Get One For Yourself!
Conclusion
To conclude, neck warmers are a great winter accessories that keep our necks warm and protect us from the cold. Also, we guided you on how to style a wool neck warmer in this article.
Besides just protecting the neck, they can also be used in various ways to style while wearing a neck warmer. If you are bored of the same old style, you can change your looks in various ways mentioned above.
We also discussed how Woolmandu provides quality neck warmers made with 100% pure wool at a very reasonable price. So, check us out to buy good quality woolen attires.