In the freezing cold of winter, you must make your legs warm. You might have experienced your legs becoming numb after a while in the cold. To solve this problem, leg warmers are available in the market, which help to keep your legs warm in the winter. But how to wear leg warmers so that it keeps your legs warm and also looks good?
Leg warmers are clothing just like leggings to keep your lower legs warm. It was a stylish winter accessory trending in the 80s, but it is still not out of style. You can use these leg warmers to keep your legs warm and look good.
In this article today, we are going to show you a guide on how to wear leg warmers creatively.
So, let's begin.
Leg Warmers: The Perfect Clothing For Your Legs
Leg warmers were a stylish winter accessory in the 80s, but their style and craze are still not gone. It is still in fashion, especially in the winter, it sells like a hot cake. The dancers typically wore the leg warmers during rehearsals in winter. It helped them keep their legs warm as they had to wear fancy dresses that couldn't cover their legs otherwise.
But eventually, it also became a stylish winter accessory. It is a stylish, comfortable, warm winter accessory that adds some spice to your winter look. In the fashion world, all you need is some clothes and creativity.
So, let us help you with some tips on how to wear leg warmers to pull off a great look and proper warmth in the winter.
5 Ways to Wear Leg Warmers
1. Leg Warmers With a Skirt
Skirts are the best choice to pair up with leg warmers. If you are insecure wearing leg warmers and overthinking that it won't look good, then just stop. Do not worry, and wear leg warmers with full confidence.
You just need to pair the colour and design, and it will look too good. If you are a fan of skirts and have difficulty saying goodbye to your favourite skirt even in winter, leg warmers can be a lifesaver in the cold.
2. Leg Warmers With Heels
You can also pull up leg warmers with heels. If you want to wear a beautiful dress with heels but also fear the cold breeze outside, the leg warmers will be there for your rescue.
But before you style leg warmers with heels, make sure your heels meet the criteria. Preferably, they should be dull (dark) colours like black, brown, grey, or maroon.
Also, the heels should not be too shiny and glossy. If your heels are glossy and you decide to wear them with leg warmers, that is now a horrible idea. The combination goes insanely out of order and doesn't look that great. So, keep that in mind.
3. Leg Warmers With Sneakers
Leg warmers also go pretty well in your casual look with sneakers. Yes, the sneakers look super cool on the leg warmer. It adds a stylish look to your daily and casual outfit while providing warmth.
4. Leg Warmers With Ankle Boots
If any of your dresses are not going well with your ankle boots and you regret buying them, then leg warmers are what you need. Adding these comfy and warm leg warmers to your attire with ankle boots works like a charm. So, no more unused new clothes.
5. Leg Warmers With Calf-High Boots
When the leg warmers peek out above 2-6 inches from your calf-high boots, it brings a totally different look. You do not need to worry about the type of dress you wear; just ensure that the dress's colour matches your leg warmers with calf-high boots. You are suggested to style a darker theme. Woolen or jeans fabric works like a charm.
So, these are some tips on how to wear a perfect leg-warmer outfit. You must have now understood how to wear leg warmers properly.
Now, if you are wondering where to get some leg warmers, we have also mentioned that.
Find the details below.
Watch This Video For More Tips To Wear Leg Warmers:
Where to Buy the Best Leg Warmers?
Leg warmers are widely available in the various offline markets in Nepal. You can get various clothing items in the market at various prices, but the main problem is the crowd and your precious time.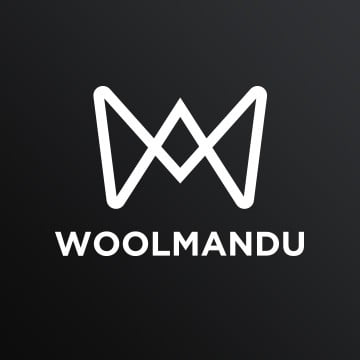 Considering your budget and time, you can get various clothing items at Woolmandu at the best quality and affordable prices.
If you are wondering where to get the best leg warmers this winter, then you should definitely check out leg warmers with the best quality and affordable price at Woolmandu.
Why Woolmandu Leg Warmers?
Woolmandu is an online clothing store where you can get various woolen clothing items at low prices and high quality.
The following are the advantages of buying leg warmers at Woolmandu:
If you are quite tight in your budget, then you can get your required items at an affordable price at Woolmandu.
Buying at woolmandu is much more reliable and less time-consuming than roaming around the market full of crowds.
You can get clothing items of the best quality at Woolmandu.
Woolmandu products are made with 100% pure wool.
They are made in Nepal, so you will be supporting local businesses.
They are exported to several countries, so you can get woolen items anywhere in the world.
Final Words
To conclude, leg warmers are the pieces of clothing for winter that help in keeping our lower legs warm. If you bought leg warmers but are confused about how to wear leg warmers so that it goes quite well with your looks, then you must try the tips mentioned above.
These tips will help you look good and step out of your home with more confidence and warm leg warmers.
Also, if you are looking for good quality leg warmers at low prices, visit Woolmandu.
We hope you liked this article about leg warmers.
Do leave comments if you have any queries.
Thanks for reading!